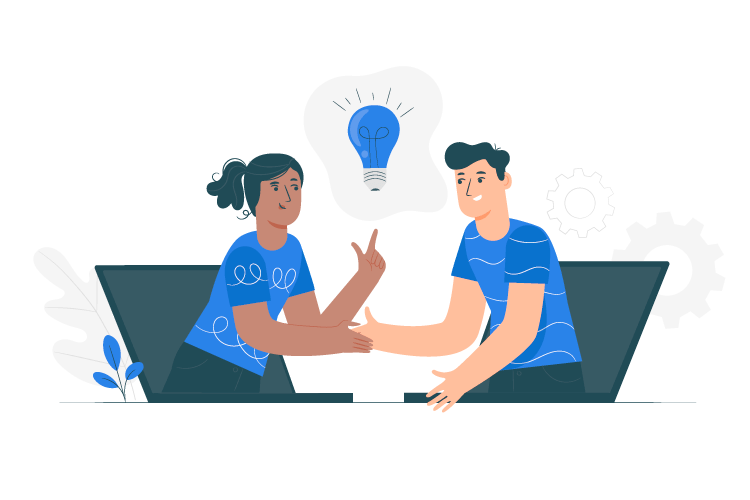 Changing with the times is crucial for everyone in the world, whether it is an organization or an individual; tools and technologies; workplace activities or home activities; and even software needs to be upgraded over time. Last year, when the covid – 19 pandemic broke out, so many things changed in our everyday lives. It has become the new normal to 'Work from Home,' 'Digitalize,' and 'Online Customer Service'. Besides being the year of the pandemic, the year of COVID also prompted different organisations to think creatively and quickly in order to adjust to the situation without impeding the day-to-day operations as much as possible. Professionals started attending meetings from home instead of traveling, education went online, even marriages began to take place online. Thanks to the Unified Communication and Collaboration (UC&C) process, all this online work was possible. The process facilitated smooth communication between multiple parties. To ensure continuity of business, IT solutions across all the organizations upgraded their toolkit to include UC&C.
Unified Communications and Collaboration (UC & C)
Communication is the exchange of ideas, information, and thoughts in order for them to reach their intended audience, whereas collaboration is the act of bringing parties together on a common platform in order to exchange information, ideas, and thoughts for mutual benefit. Unified communication is a combination of technologies such as voice over IP, instant messaging, file sharing, web conferencing, audio-video conferencing to communicate virtually, and collaborating promotes different perspectives and ideas to work together for a common goal.
Benefits of Communications and Collaboration
In today's world, so many people work across the globe, and UC&C has made communication relatively straightforward and seamless. The following are some significant benefits of UC&C:
Productivity: Teams can communicate in any medium or device they choose.
Reduced costs: UC system's operate on the cloud, which allows companies to move from one strategy to another with little expenditure. In addition, it has helped organisations avoid renting office space, saving employees significant amounts of rent, utility costs, and fuel costs. Overall, it has resulted in significant cost reductions for companies and employees working from home.
Better performances: The advantages of communication and collaboration are that it allows organisations to solve customer problems quickly by providing a digital medium that allows effective request closure, thereby saving customers' time, organisations' resources, and improving performance.
Enhanced user experience: UC strategies boost employee satisfaction, reduce turnover, and enable employees to work anytime, anywhere.
Business Communication Strategy
Every business, whether it is a small business or a large corporation with employees, needs an effective communication strategy. The following are two major types of communication strategies used by businesses: internal and external communication strategies:
External Communication Strategy: The strategy is based on communication through multi-channels such as voice over IP, instant messaging, video conferencing, social media, etc. with external stakeholders, such as customers, clients, shareholders, and suppliers.
Internal communication strategy: Internal stakeholders can perform activities like sharing, editing, chatting, and conferencing in real time, virtually anywhere, with any device using this strategy.
Wrapping up:
Cloud migration is an effective IT solution for business, not only it provides an array of feasible options for information storage, server, access, etc. but also supports the existing system without hampering the ongoing operations. Due to its features and comprehensiveness, it has been accepted across all industry lines and forms one of the most important operating units in any organisation. Cloud has been recognized as one of the biggest achievements and inventions of digitalised world.
Also read: Why Cloud Migration is ImportanCloud Migration Strategies